Bioindustry Business
Biochemical, yeast, cells, genes, and beyond.
Paving path to future life science research with advanced genetic technology
born out of yeast research.
Oriental Yeast's core technologies in biotechnology involve in vitro, ex vivo and in vivo with molecular biology or genetic technology as the foundation. Due to the company history in yeast we have made efforts to create current business on the technologies originated from research of yeast. Oriental Yeast is one of the major providers of high valued products and services to aid drug development and life science research in Japan and overseas.
In addition, our biochemicals such as recombinant enzymes, recombinant human proteins, coenzymes, substrates, and antibodies are used around the world as raw materials in manufacturing of diagnostic reagents. Furthermore, some of our coenzymes (cofactors) are used in manufacturing of Active Pharmaceutical Ingredients (API) through biocatalysis.
Main Products and Contract Services
Recombinant enzyme
Coenzyme/cofactor (including NMN)
Recombinant protein (including cytokine)
Substrate (raw material for diagnostic reagent)
Antibody
Food allergen testing
Testing food for agrochemical residue and other contaminant
Custom culturing/custom antibody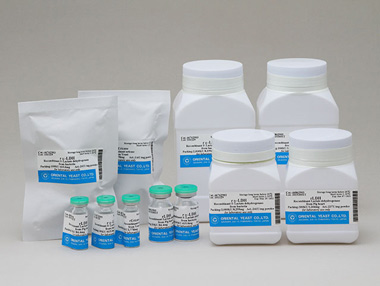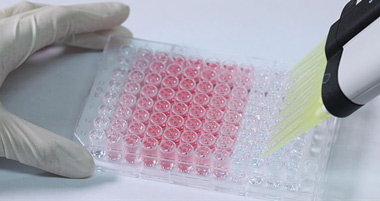 Service Area
Office
Contact
North America
South America
OYC Americas, Inc.
2780 La Mirada Drive, Suite B, Vista, CA 92081, U.S.A.
Phone 1(760)-659-5943
Fax 1(760)-201-8950
https://www.oycus.com/
Europe
Middle East
Africa
Russia
OYC EU B.V.
Conradstraat 18 3013 AP Rotterdam, The Netherlands
Phone 31(10)-4145-777
Fax 31(10)-2134-919
https://oyceu.com/
Southeast Asia
China
Taiwan
Australia
New Zealand
Oriental Yeast Co., Ltd.
Bioindustry division    
3-6-10 Azusawa, Itabashi-ku, Tokyo 174-8505, JAPAN
Phone 81(0)3-3968-1192
FAX 81-(0)3-39684863
   
India
Oriental Yeast India Pvt. Ltd.
618, The Great Eastern Galleria Premises, Sector 4, Plot 20, Nerul (w), Navi Mumbai 400706, INDIA.
Phone 91(22)-27717107
Fax 91(22)-27717107
http://oycindia.com/